One of my favorite client parties was a baby shower I put together for little Sloane.  I love it when clients trust me enough to give me simple direction…in this case…minimal pink and not too frilly…and then give me the rights to let my imagination run wild and create something fun for them. Here's what I came up with…
This tabletop display that I recently had designed and built by a fabulous contractor I know was really the show stopper. You will be seeing this in many more parties to come! If you live in the Southern California area and are interested in renting this particular display, or having one built for your own use, just shoot me an email and I can put you in touch with my contractor. He can make them any sisze you would like…this particular one is 4ft.x30inches to fit on a 6ft. folding table. It is amazing in that it can come completely apart for easy storage…LOVE that!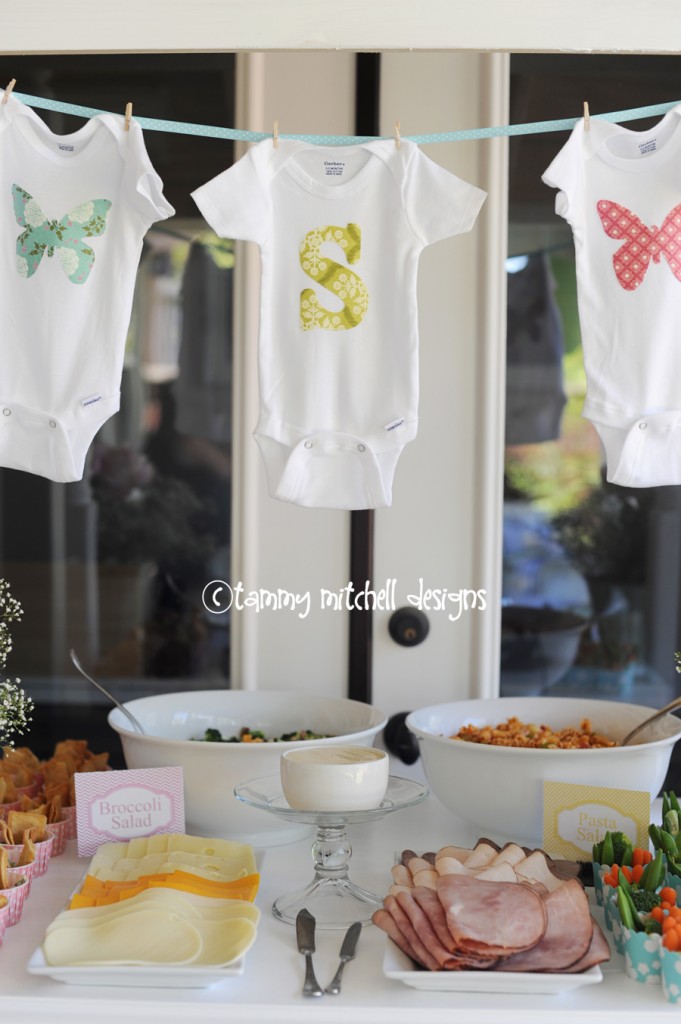 Once I decided on the decor I knew that I wanted to do dainty bite sized desserts for the dessert table. I knew just who to call! Sandie Williams of English Rose Teas. She makes the most AMAZING petite desserts from scratch. I ordered her beautiful petit fours, eclairs, chocolate strawberries, cream puffs, and jam tarts. They were not only beautiful but incredibly delicious…the hit of the party!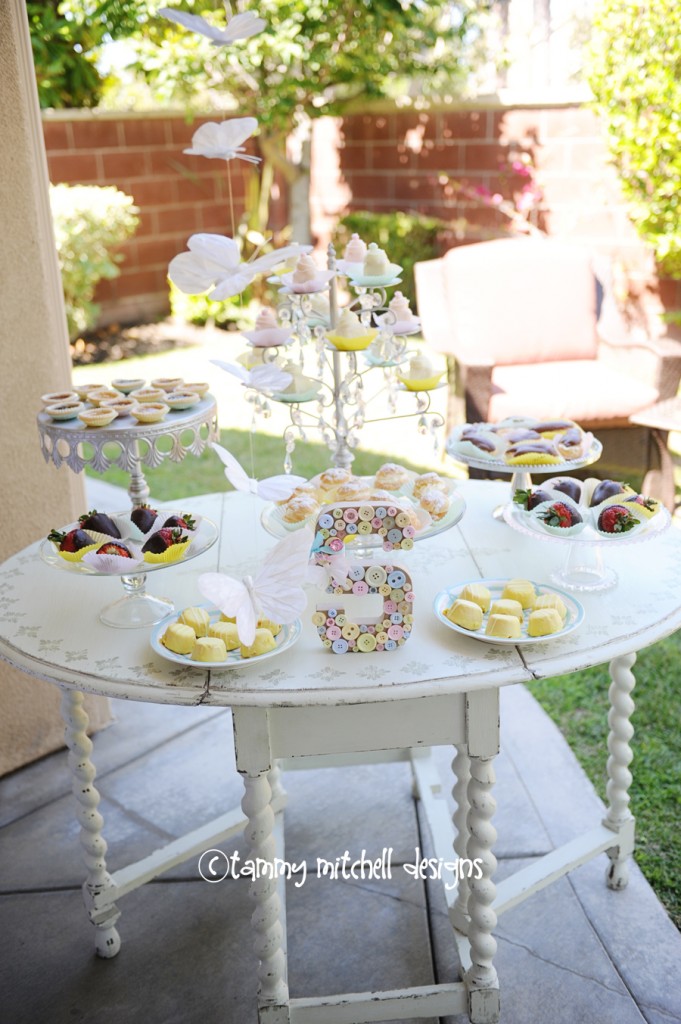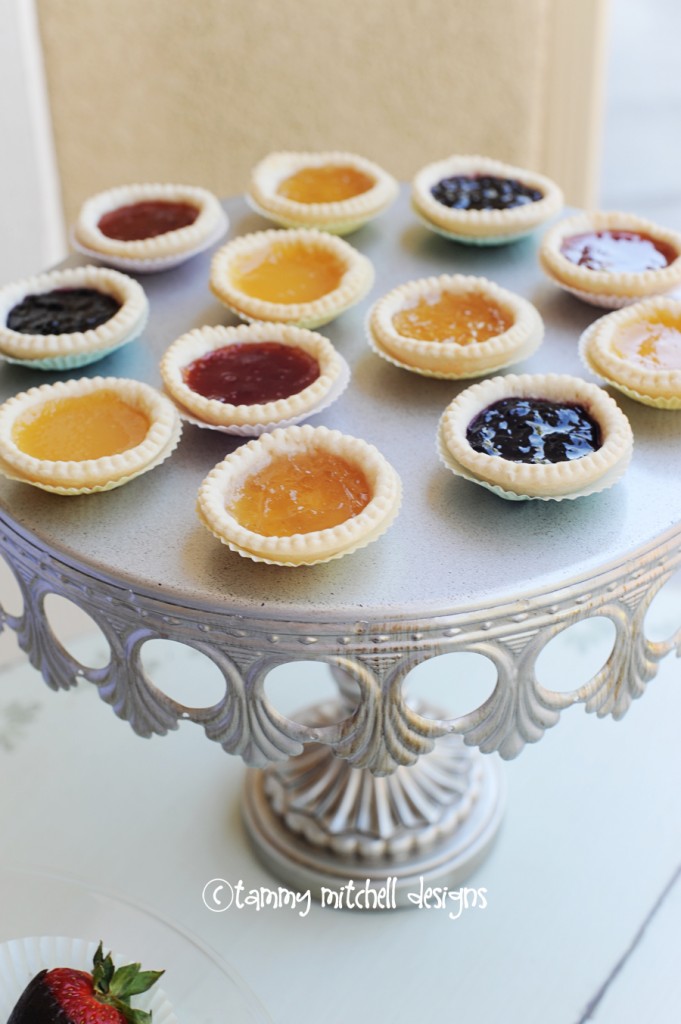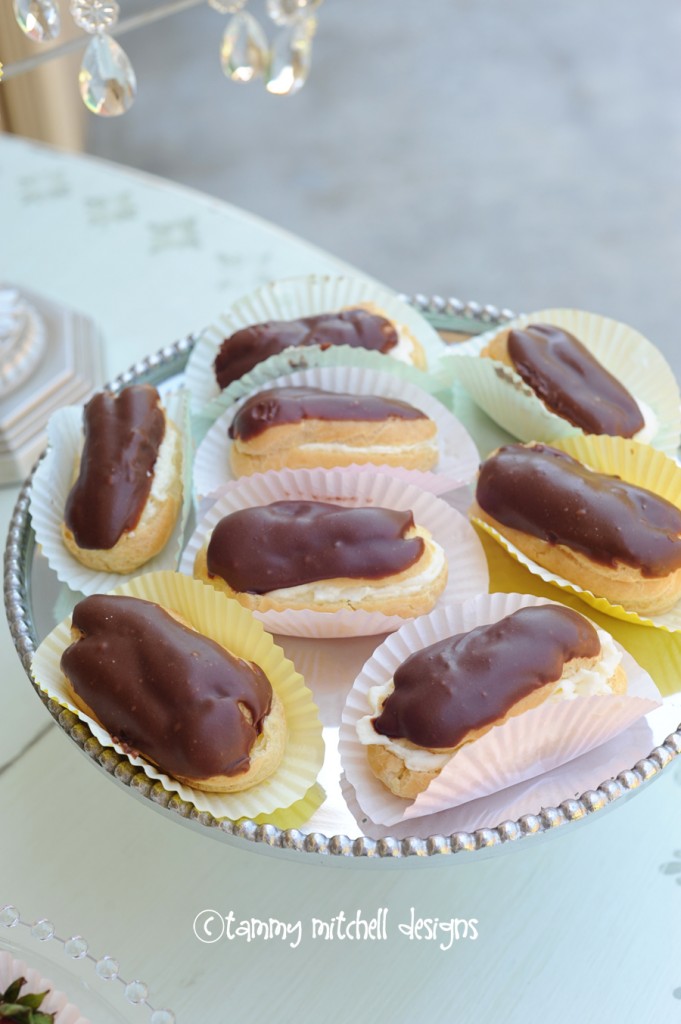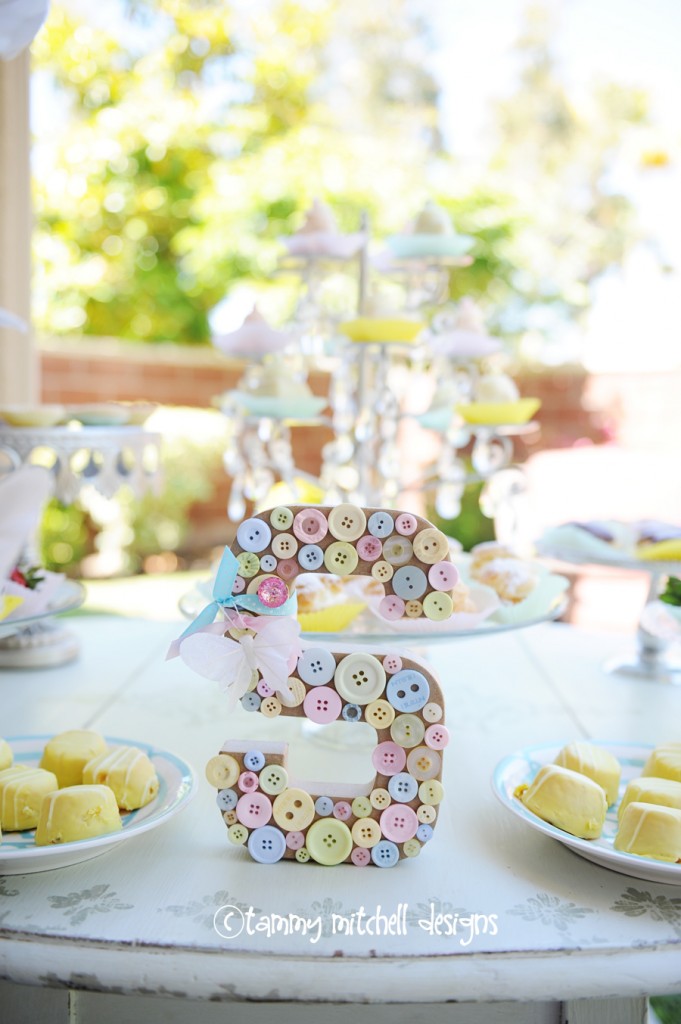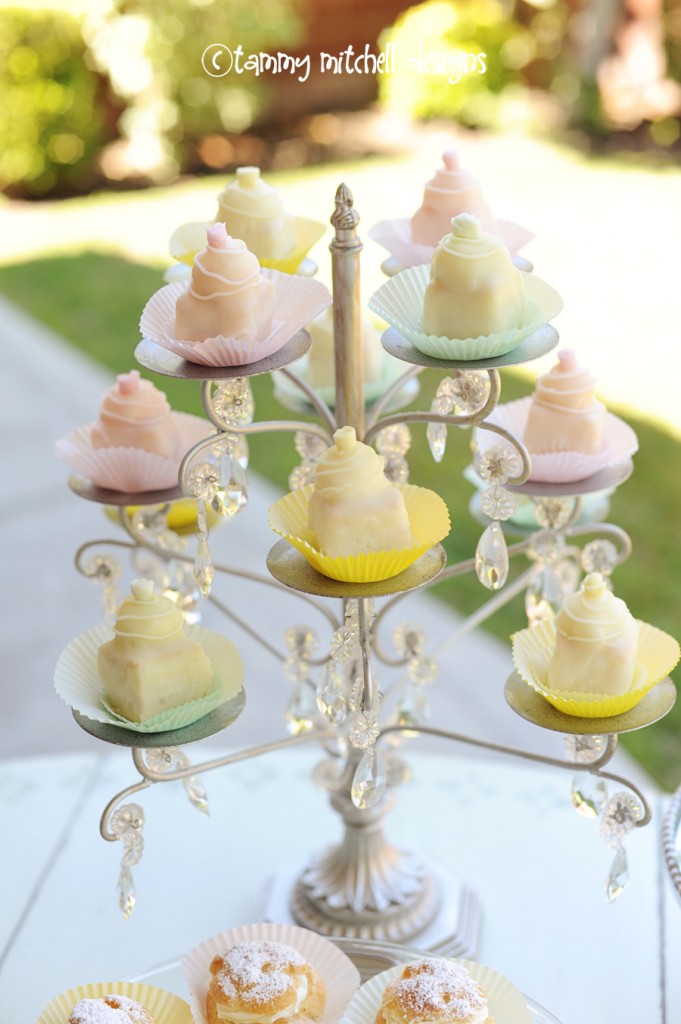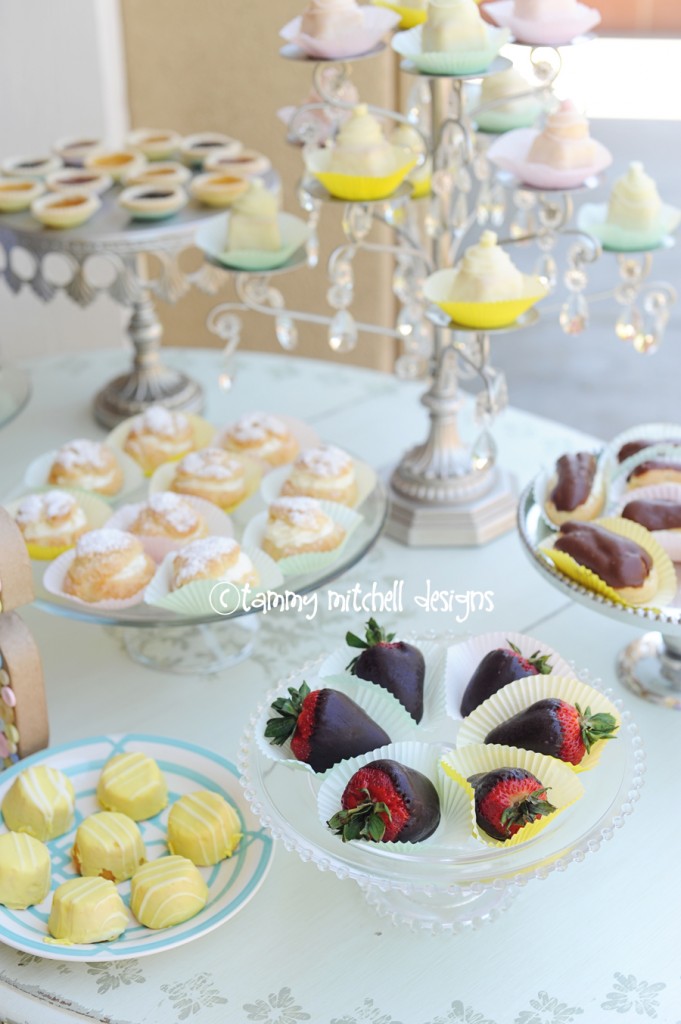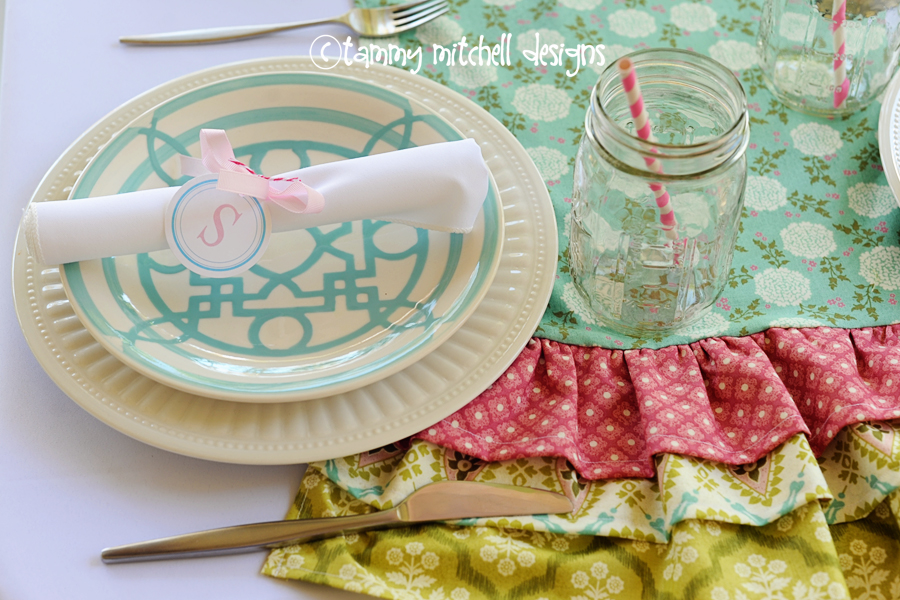 And a few more touches…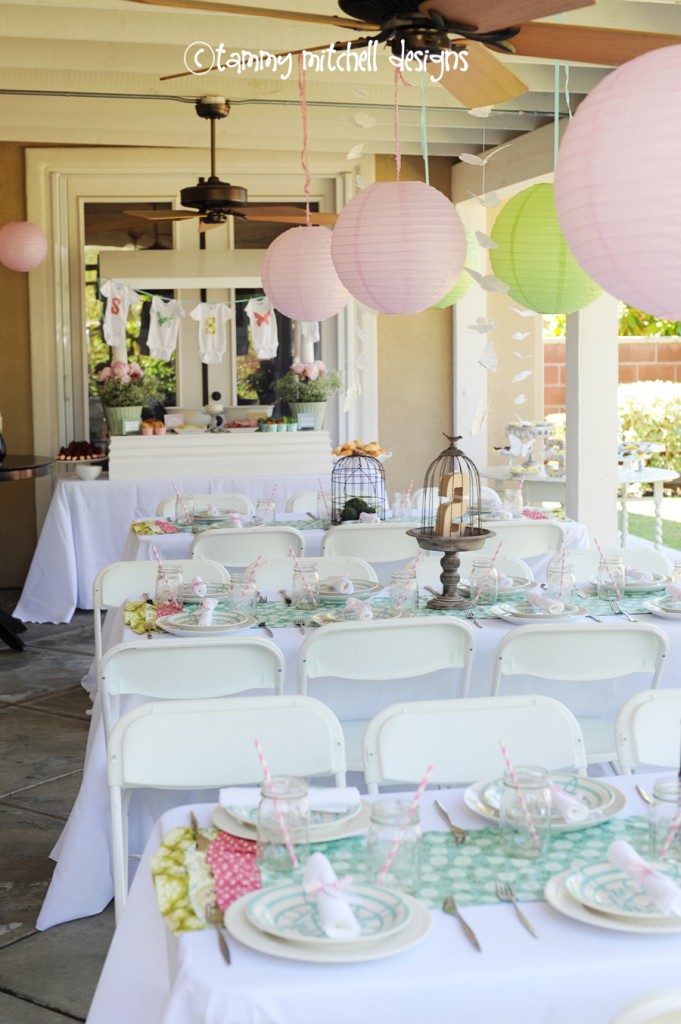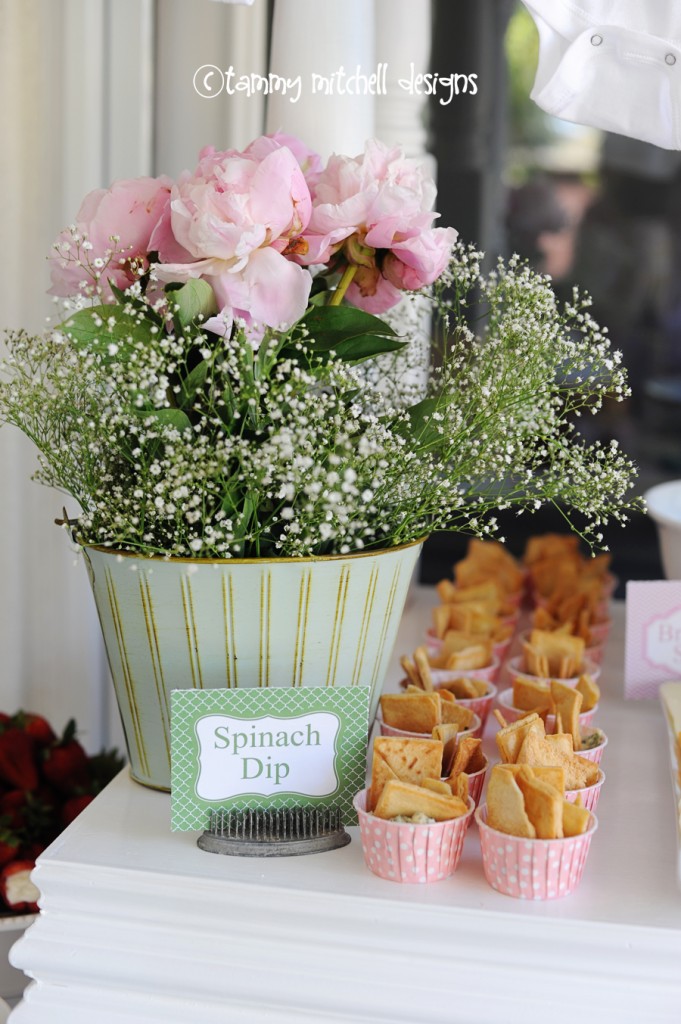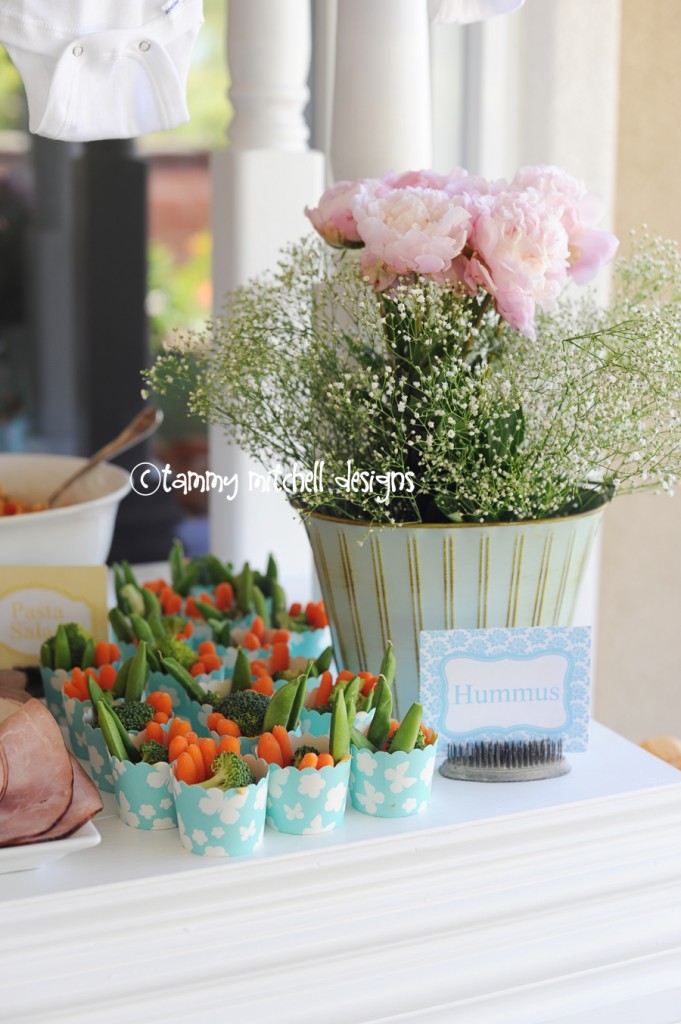 I made handmade monogrammed onesies from the scraps of leftover fabric to tie them in to the table runners.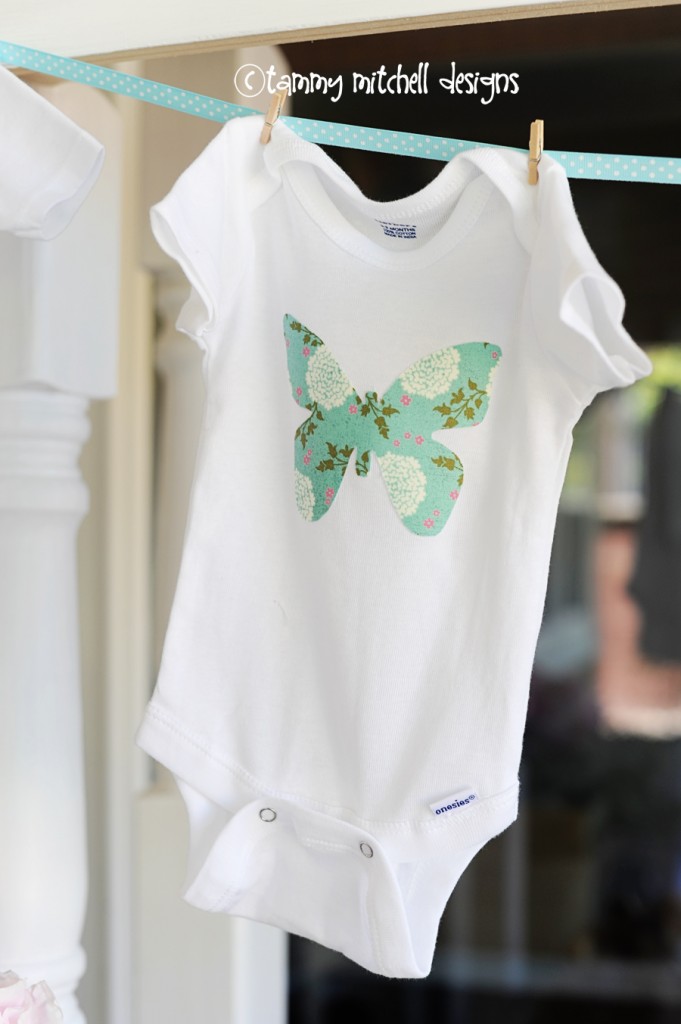 For favors we had butterfly and S shaped sugar cookies…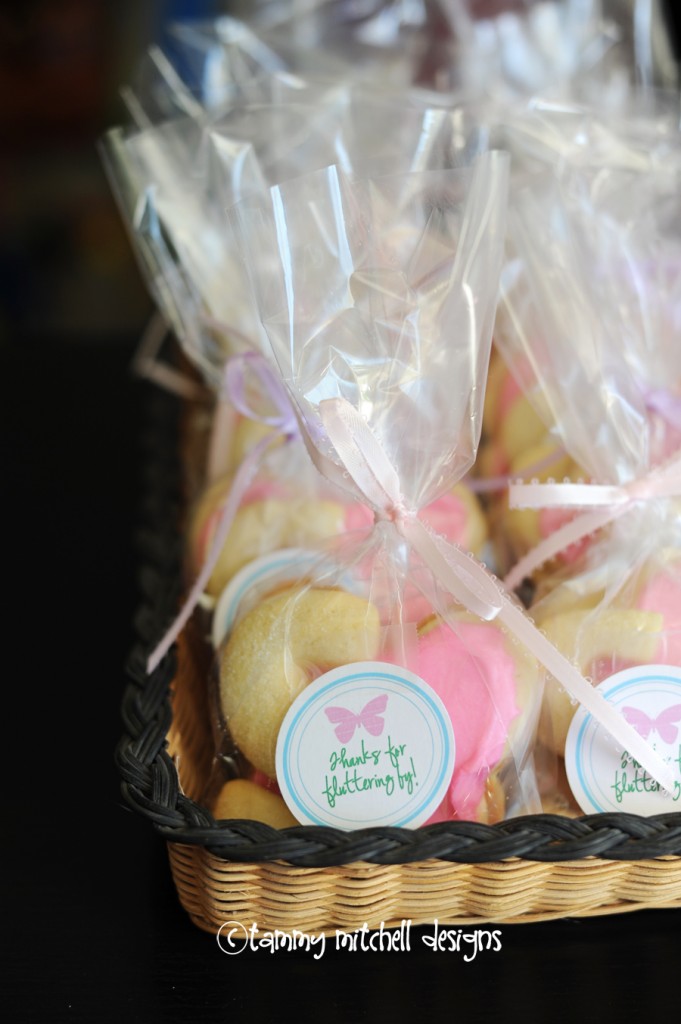 And that's it! 🙂 Sorry for the overload of pictures!! 🙂
I the butterfly printables are in the shop so you to can throw your own shower! 🙂
Have a great day!
tammy