I never thought that I would have a little boy that was so in love with Star Wars. Is is just me, or is Star Wars a much bigger deal now than it was when we were little? It seems like every little boy goes through a Star Wars phase now. Of course the boy has been begging me for a star wars party, so here you have it! 🙂 All of you looking for some party inspiration when it comes to Star Wars, I hope this helps!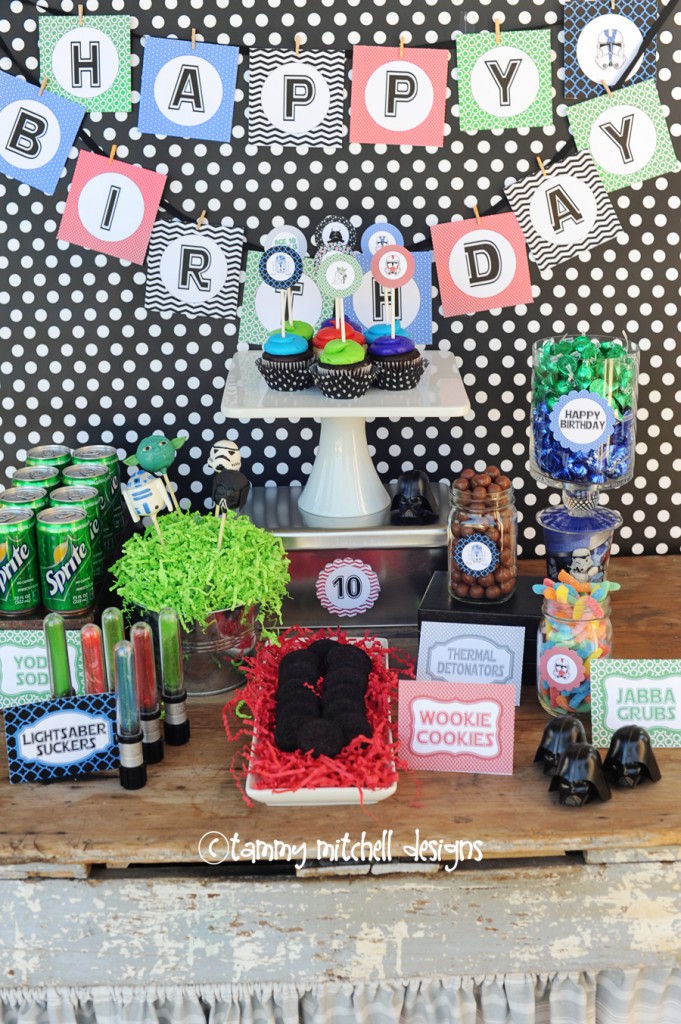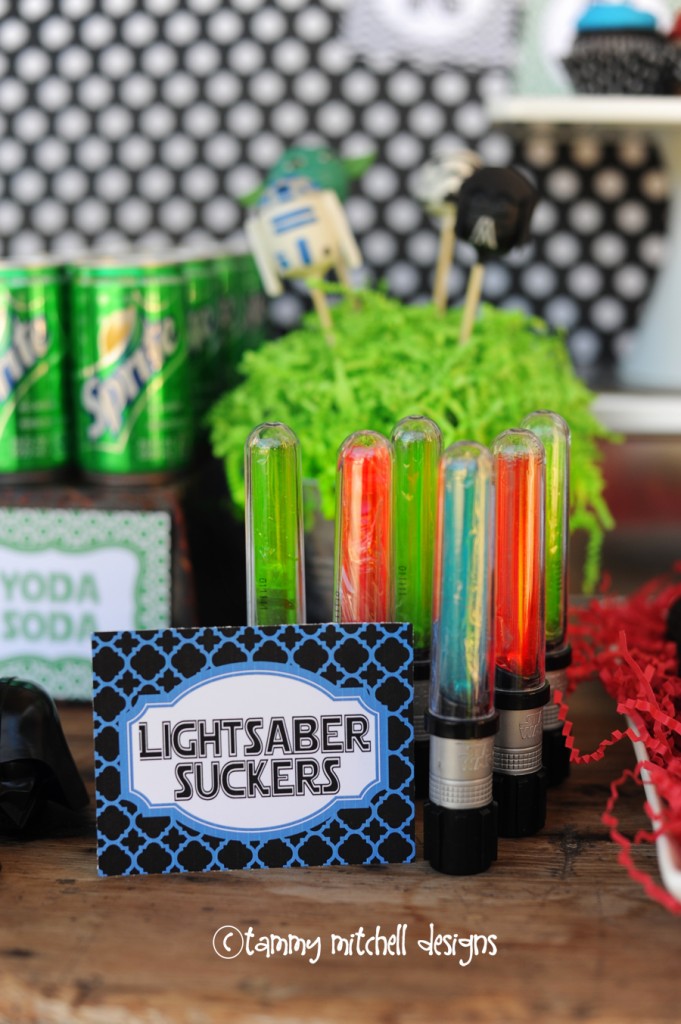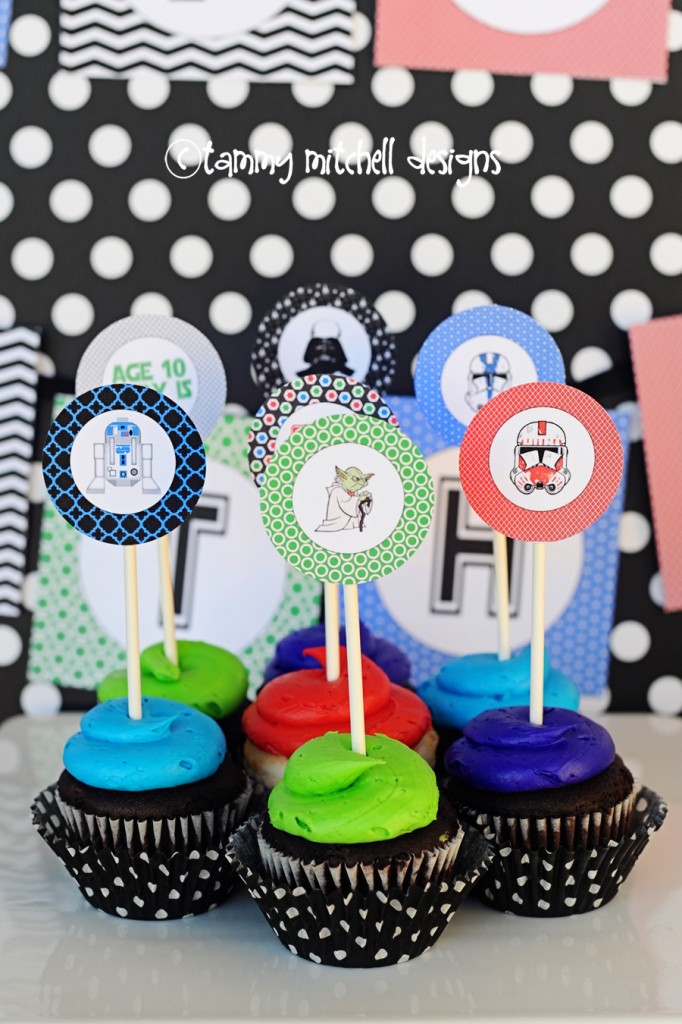 When I was dreaming this party up I stared searching the internet for fun things to go with it. It was then that I stumbled upon some of the most detailed and amazing cake pops I've seen on Flickr. I quickly contacted Cathy at atwistofcake.com and said…I NEED these cake pops for this party shoot! You have got to check out her work!! Her website is currently under construction, but you can find her and her amazing creations here on Facebook: A Twist of Cake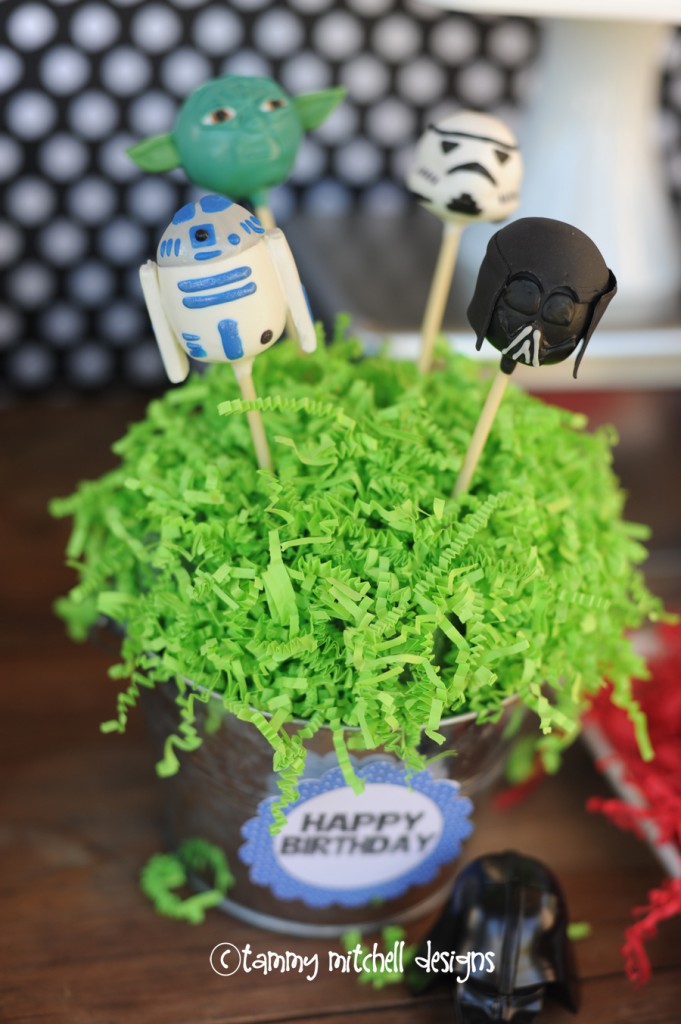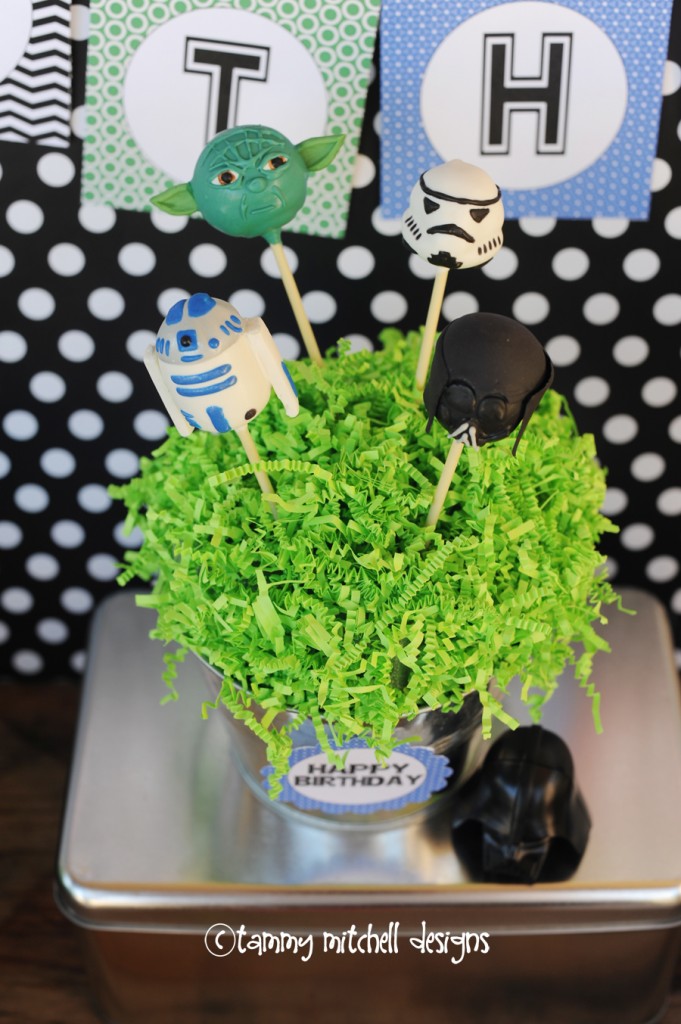 The detail on these things is INSANE!!! Did you get a good look at Yodas face and handpainted eyes? How about R2's body…CRAZY!! Cathy is SO talented and her creations would make a great addition to your next party!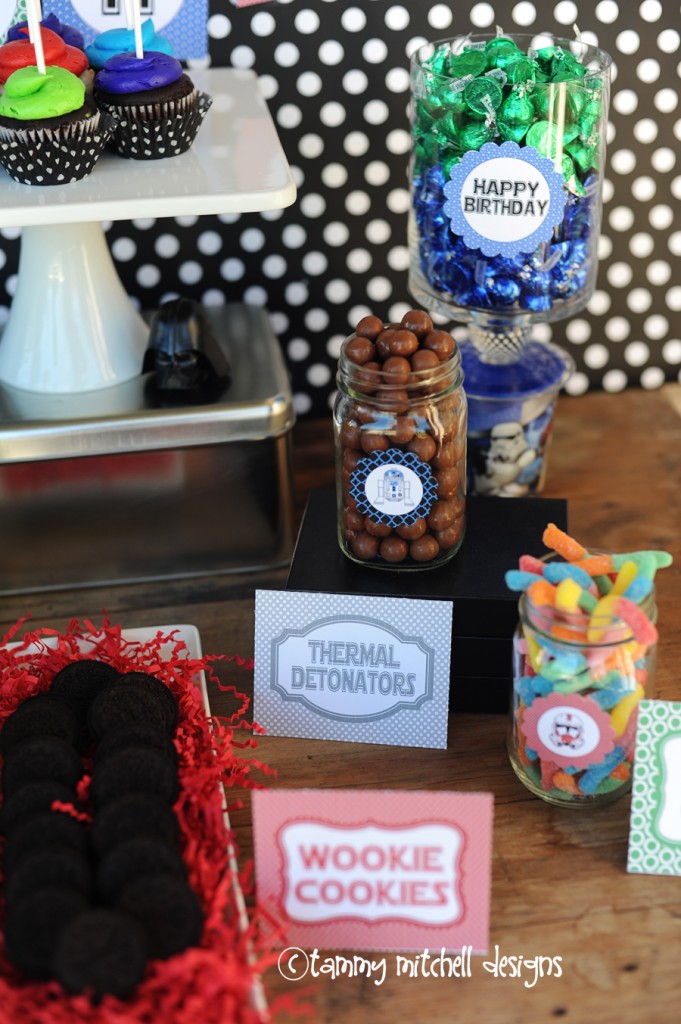 There are so many fun star wars themed food name ideas for this party. Here are a few to get you started:
Padme Popcorn
Thermal Detonators (whoppers)
Jaba Grubs (sour worms)
Yoda Soda (any green drink)
Leah's Buns (cinnamon rolls)
Wookie Cookies
I also found double bubble guns on amazon that would be really cute as clone trooper guns for favors. 🙂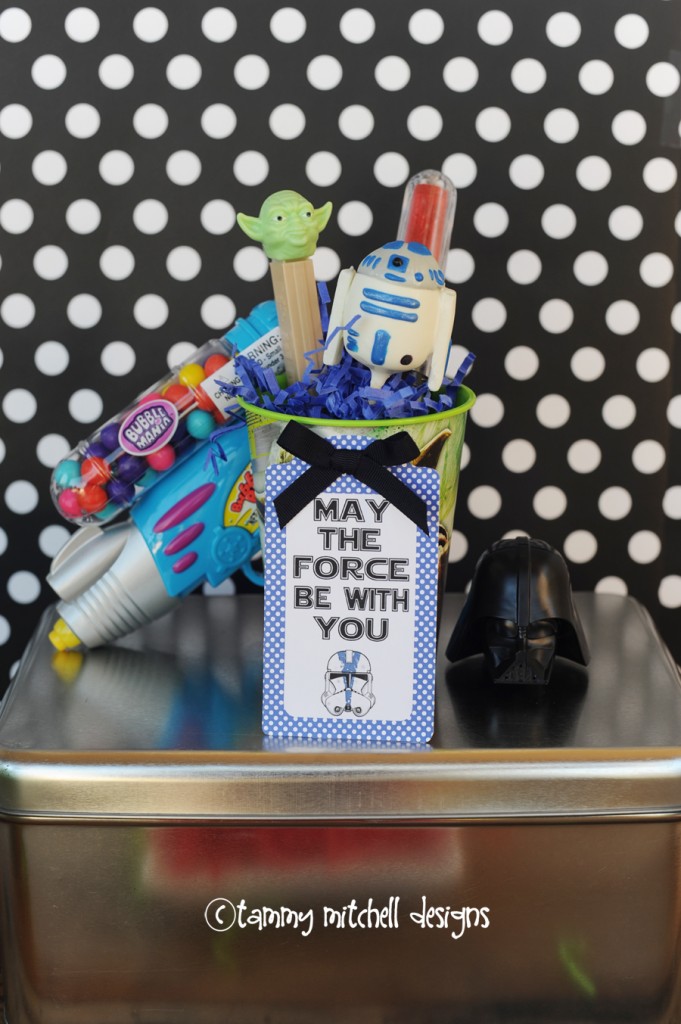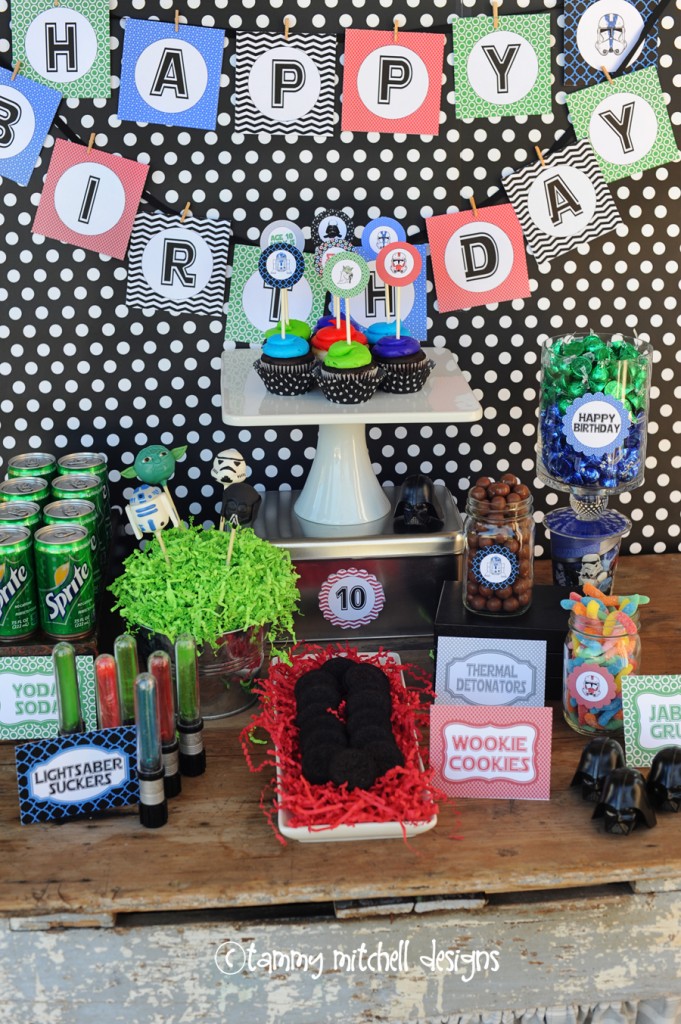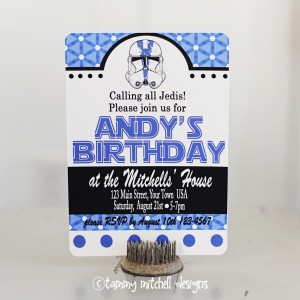 If you are planning a party, don't miss our Entertaining Gallery and DIY Posts, full of helpful tips and useful information for your celebrations.
Do you have a favorite entertaining tip or a party to share?  I'd love to know about it!  Let me know about it in the comments.   You can join me on Facebook, Instagram and Pinterest for more fun ideas about food, design, travel and entertaining.  Don't forget to sign up for our newsletter (at the bottom of the post) so you don't miss a thing!
Happy Entertaining!
Tammy