There is something that is just so absolutely fun about all the bold, bright colors of the rainbow. You just can't help but be happy! 🙂 I was able to create a new fun printable party set for this rainbow party for a darling little girl. It was SUCH a cute party! Here are all the details so you can thrown one of of your own! 🙂
These cute little dream catcher bottles were filled with little girls dreams for the future and then they were covered with rainbow sand. It was SO darling to hear what the girls dreams are!!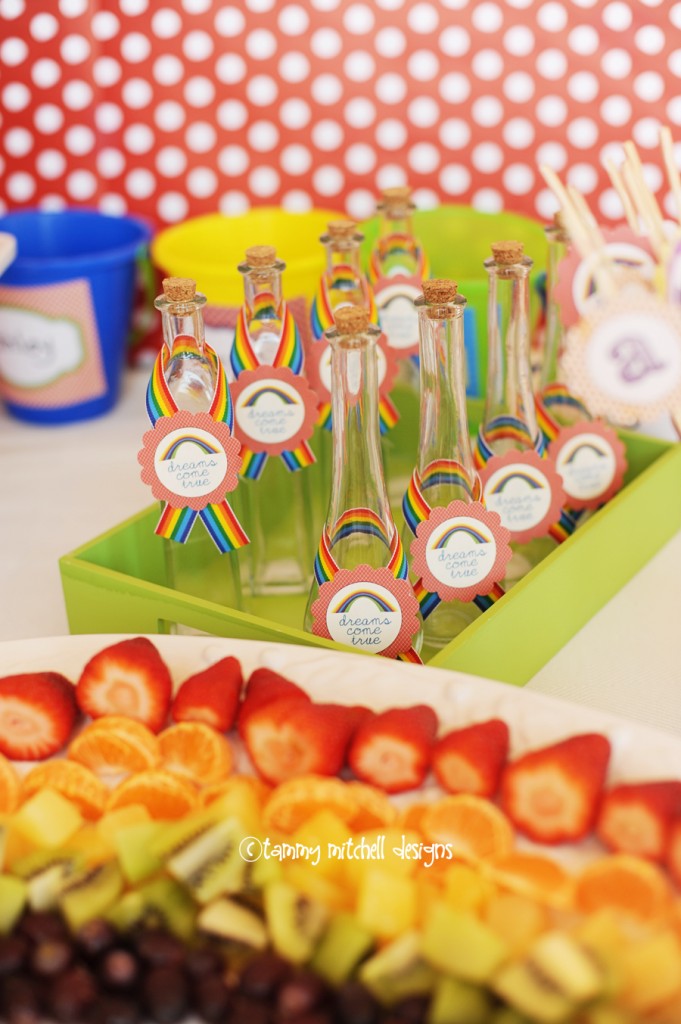 Cute little headbands made for each of the guests.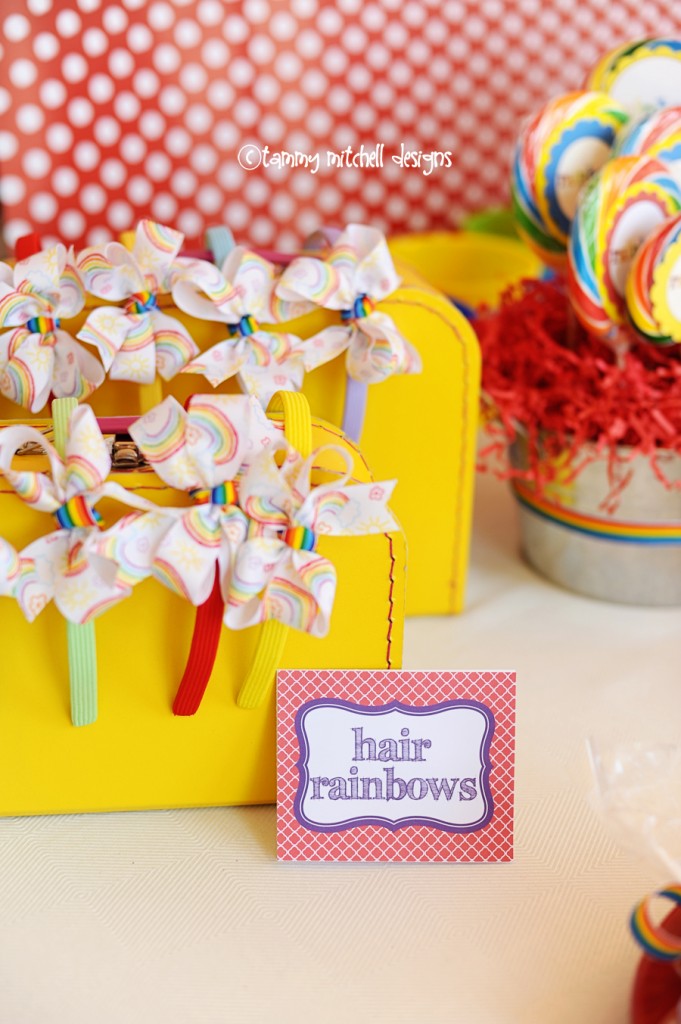 I think the rainbow cans of pringles were my favorite touch! They were such a cute addition to the decor AND the menu! 😉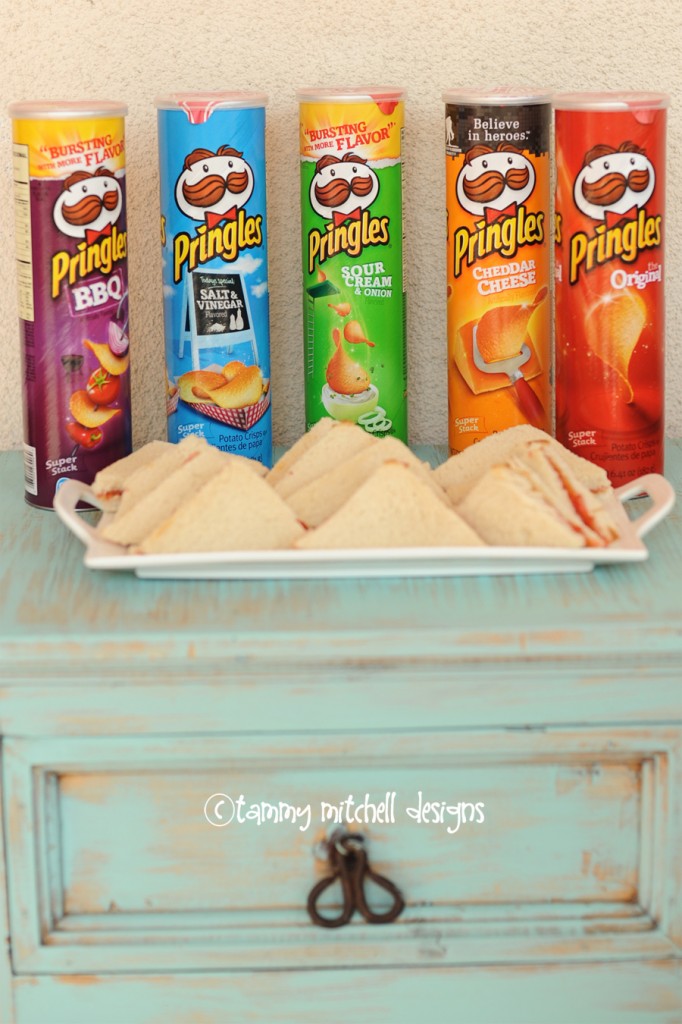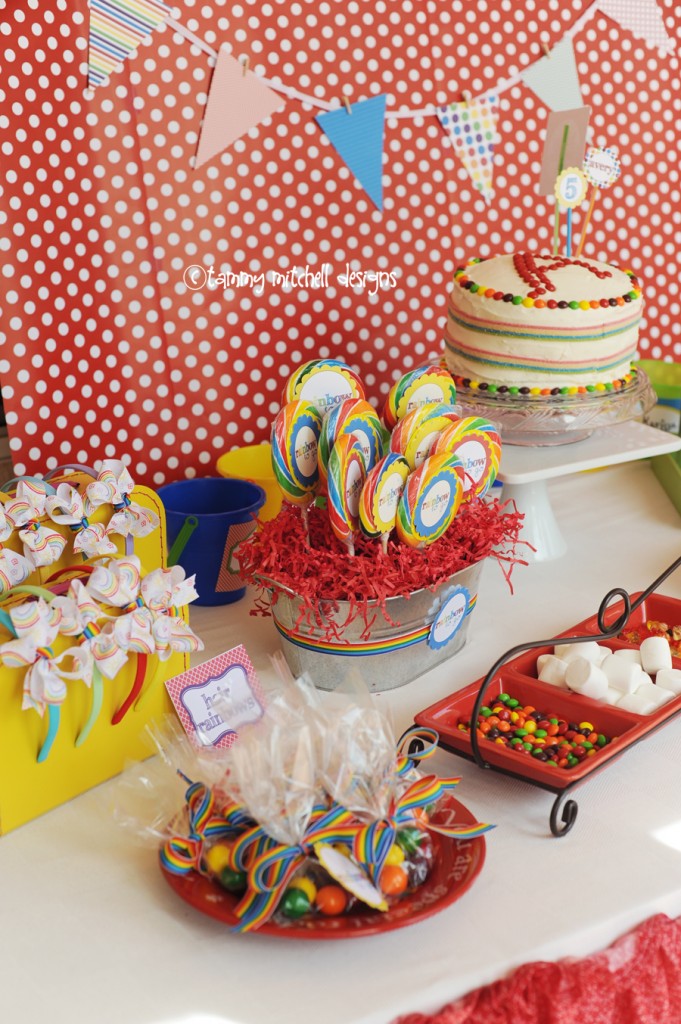 Whirly rainbow pops! So fun!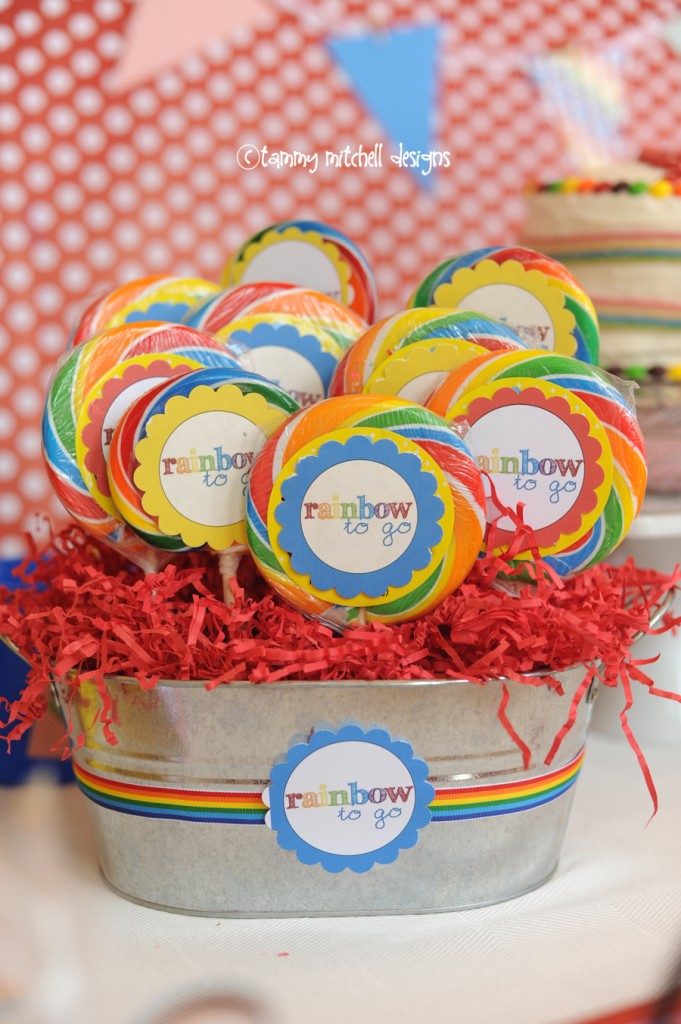 This beautiful platter of fruit and some fun decorated kabob sticks gave each of the guests a chance to make their own fruit rainbow with a marshmallow cloud to eat.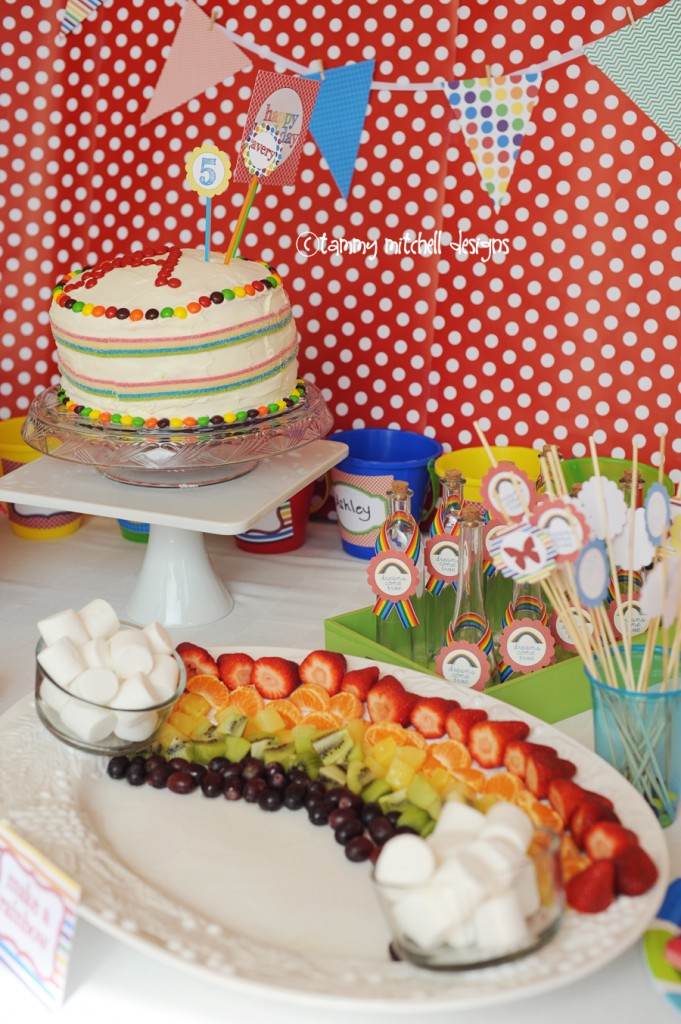 This amazingly cool and SUPER yummy drink was found on pinterest. Ice cubes made out of different colors of KoolAid put in glasses and topped off with sprite. It was SO fun looking and tasted fantastic!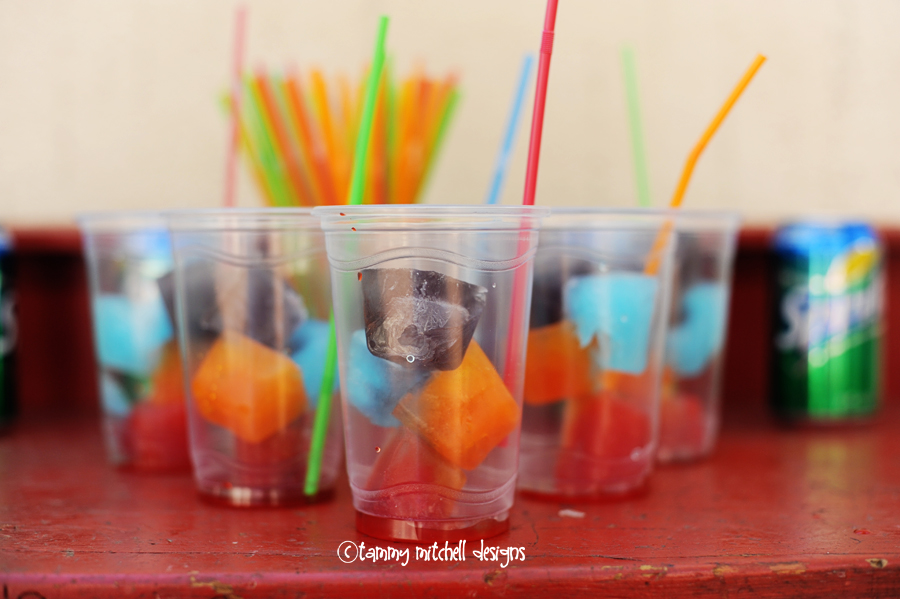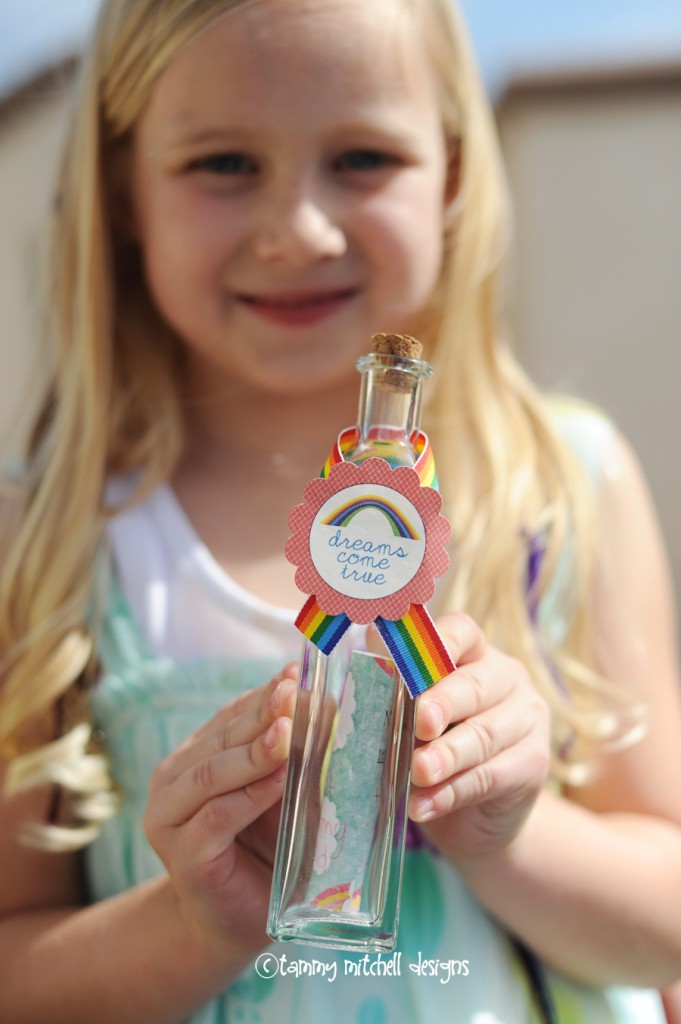 What's a rainbow party without the fabulous rainbow cake that' sbeen making it's way around the internet? The girls couldn't wait to dig into it!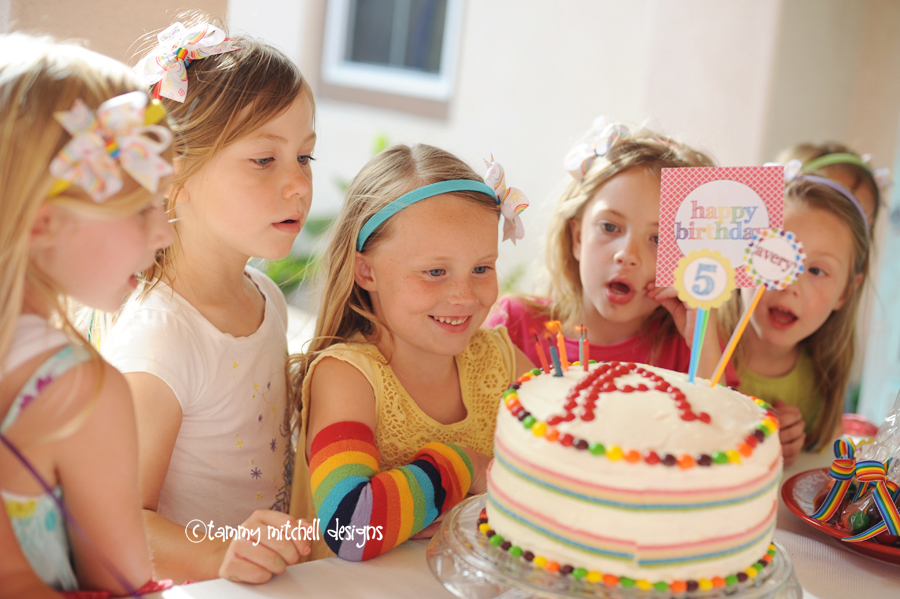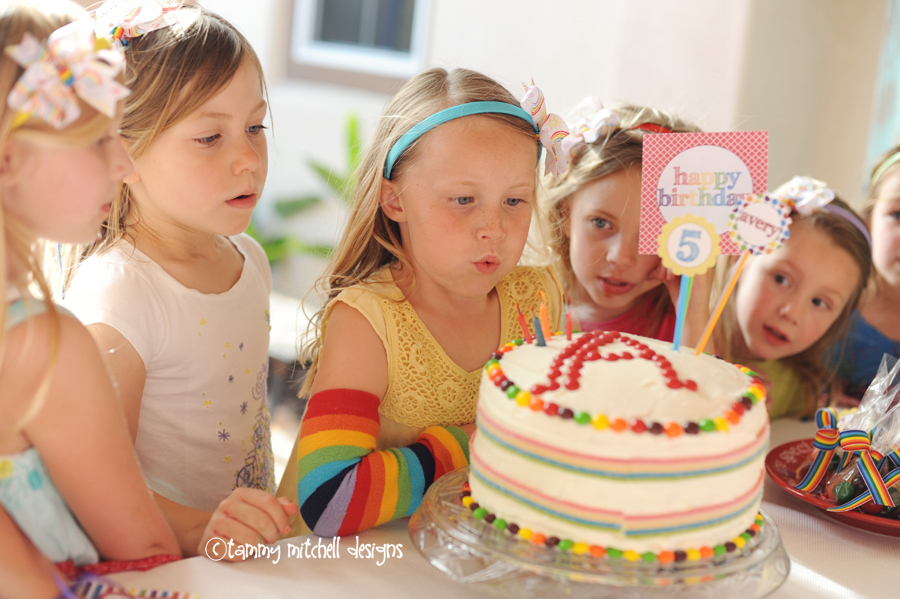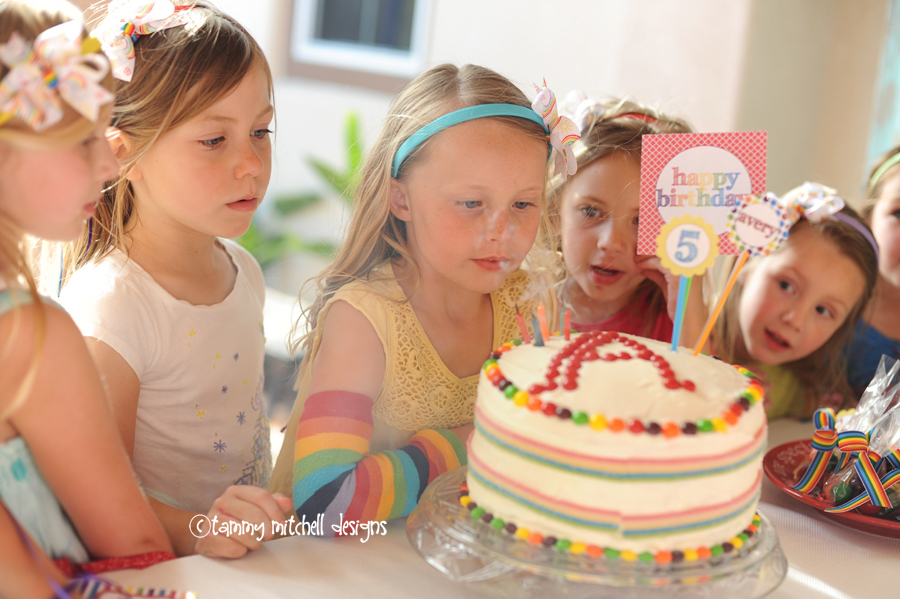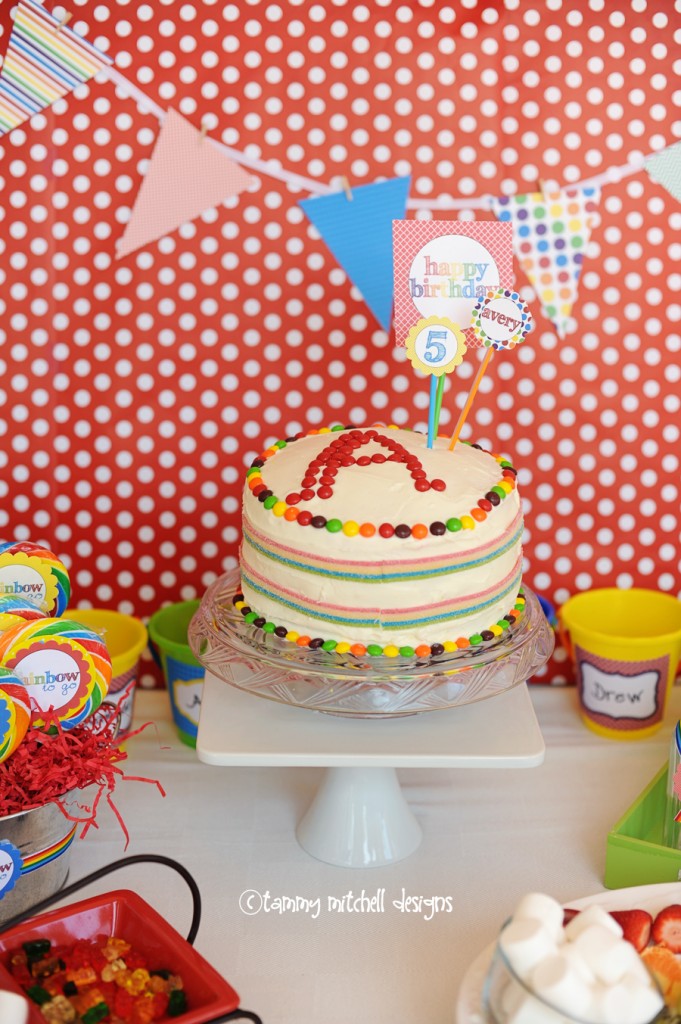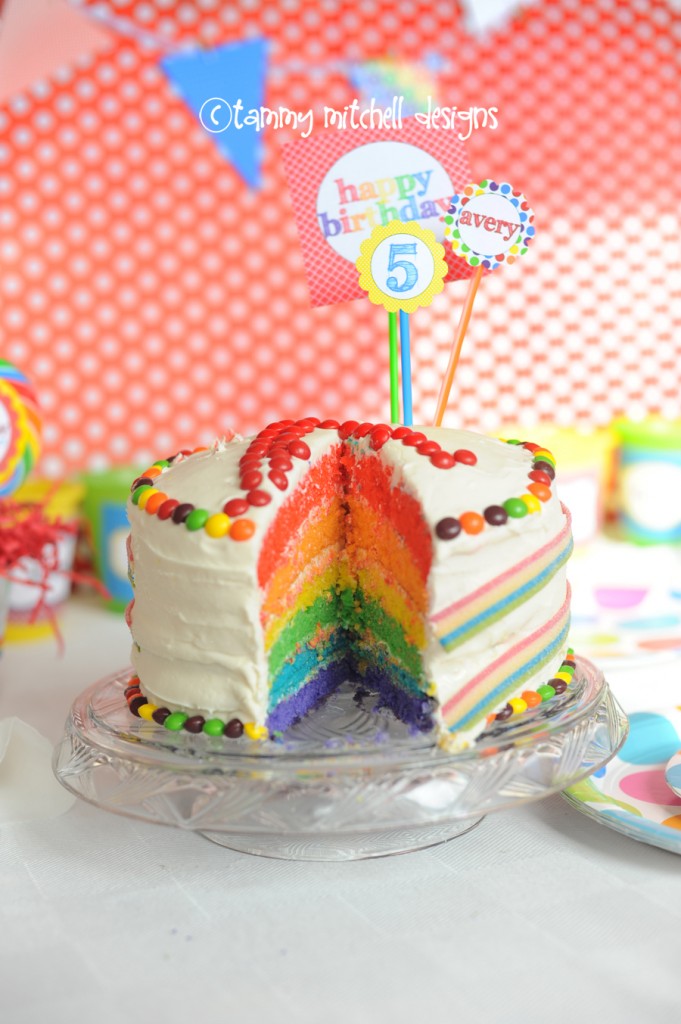 If' you'd like to create this adorable party for yourself you can purchase the party printable collection here.
Have a happy day!
tammy