I get such a kick out of creating fun, easy and free teacher appreciation ideas.  Here is another gift idea for you for next week. I created these initially as beginning of the year teacher gifts, and then got an email from a fun reader, Megan, asking me to tweak it a bit for end of the year…so here you go Megan!  Thanks for the input! 🙂  This teacher appreciation day printable is perfect to attach to you teacher's favorite "pop" whether it's a six pack, a 2 liter bottle, or you could even use it on some popcorn (or my favorite Zebra Popcornopolis!)  However you choose to use it, it will make teacher appreciation week gift giving easy this year! 🙂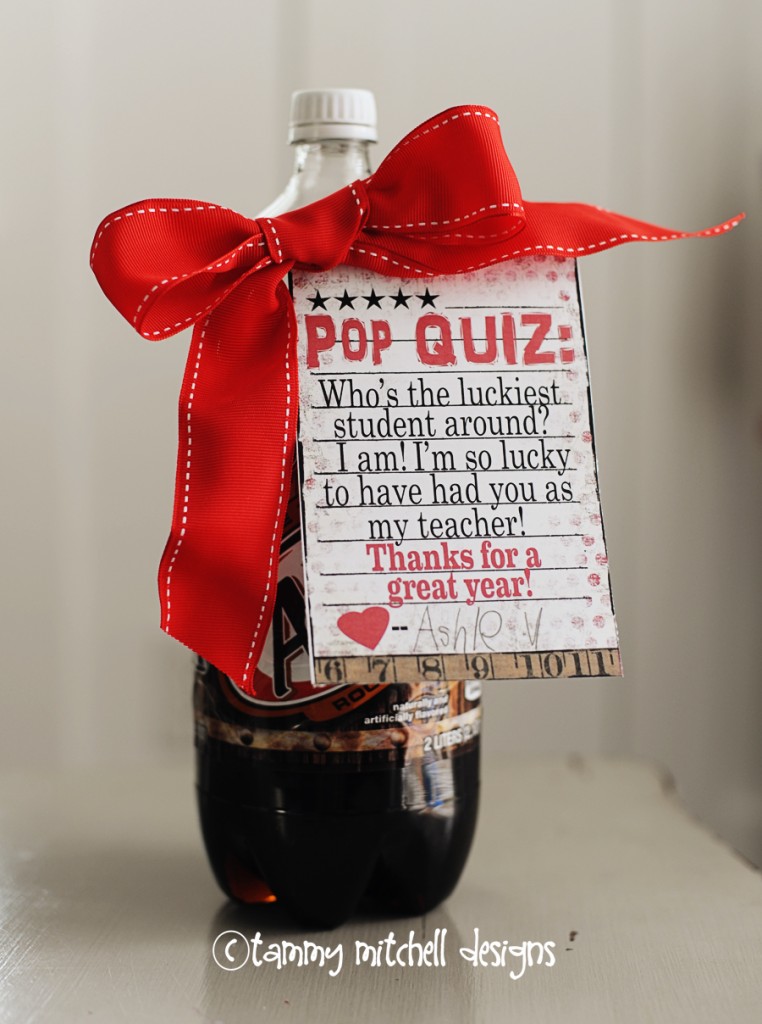 You can download the link for these free printable tags here:
tammymitchell designs pop quiz full sheet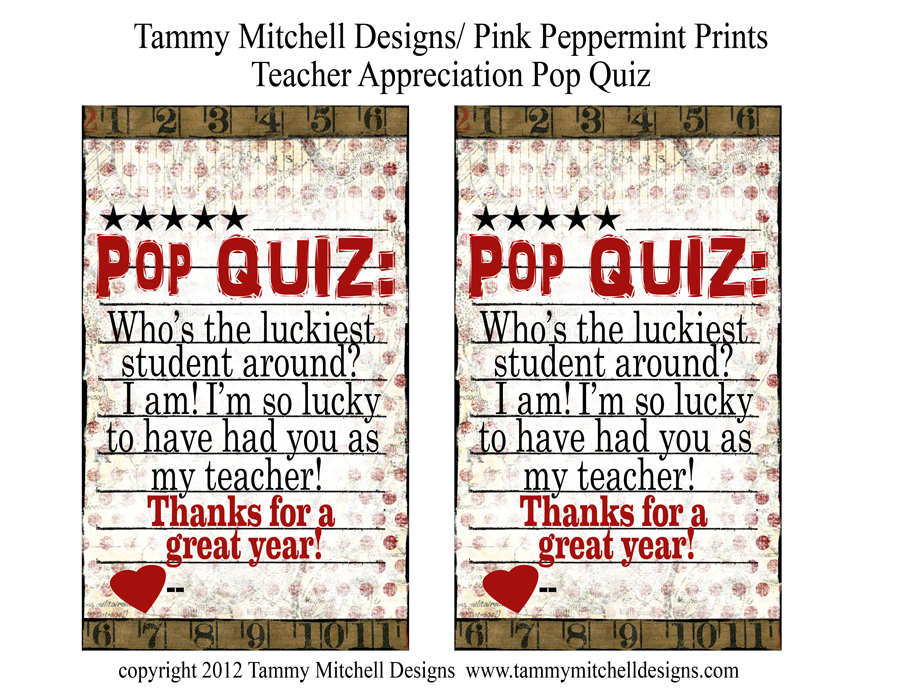 I have created tons of free printables for teachers over the years and continue to do so on a regular basis.  As I create them, I always add them to this gallery so you can find them all there easily for future needs.  Please share with your friends on social media so that everyone can have an easier time creating cute teacher gifts this year! 🙂  Thanks so much!
Have a great day!
tammy