I have been wanting to do this for a LONG time. The black paint has been sitting in the garage calling my name, but I was afraid!!! 🙂 Last year when we had some stuff done to the house, I had Ash's room wainscotted and painted pink and white. I LOVE it…but it has been calling for something else. I saw an idea that I wanted to try from a Lily Pulitzer store in south beach. I have a love affair with all things "type" so I knew I was going to love this. I put my own little twist on it, and here's what we ended up with…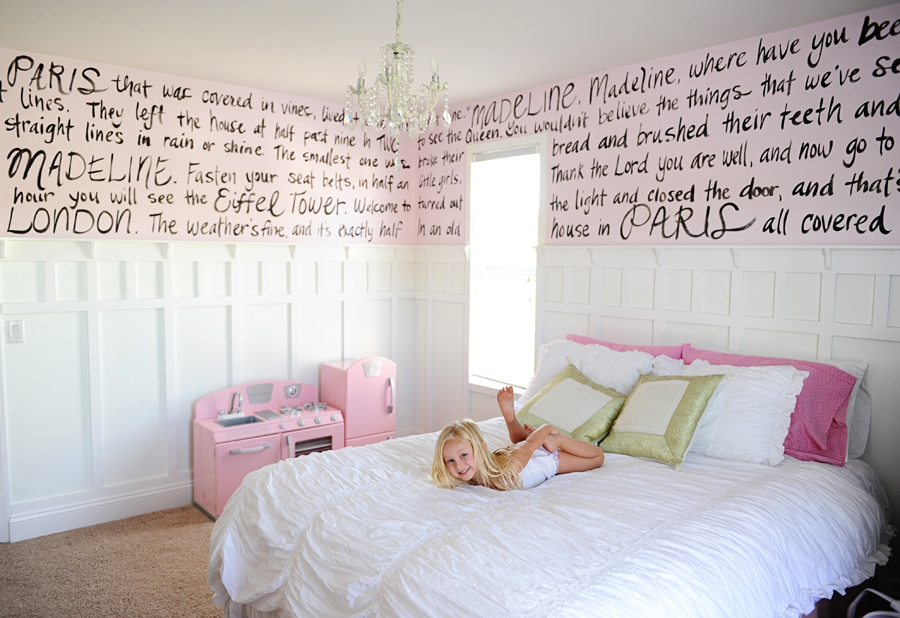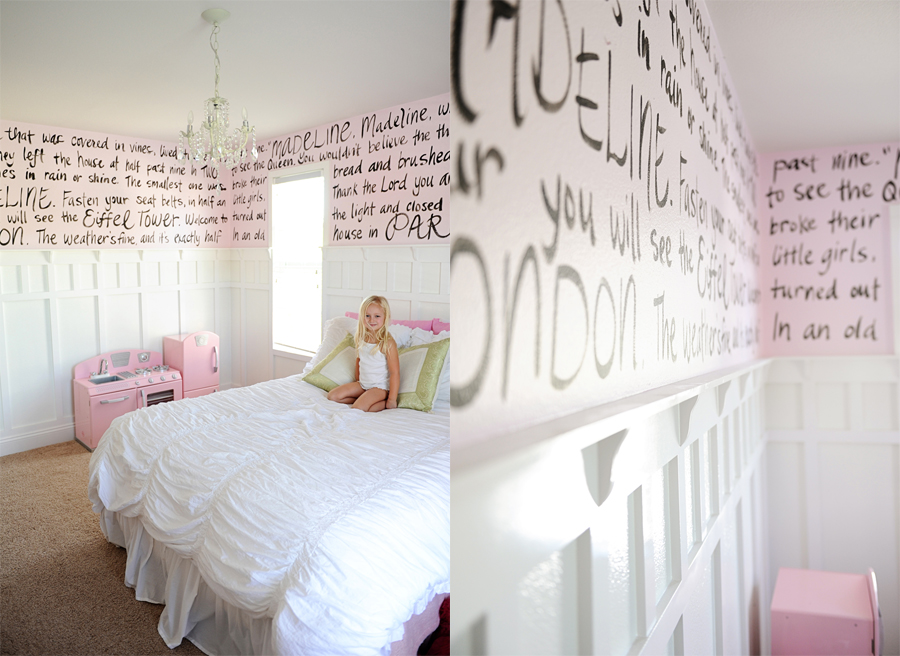 I took the text from the series of Madeline books. I took a few lines from different books and used them together as I saw fit. It worked out that the text fit perfectly exactly two times. I couldn't have planned it any better…and no, I didn't plan it…it was a total fluke! 🙂 I didn't worry about super straight lines, I purposely made some of the words bigger so they would stand out more..just to add even more whimsy. The whole project took about a half quart of paint and less than 2 hours. SUPER easy!! You can totally do this yourself!! Pick your child's favorite book and add some text to your walls.
I have MANY more plans for this room….I can't wait to get the headboard, dresser and drapes finished. Just think vintage, lime green and polka dots…it's going to be CUTE I think!! 🙂 I'll be sure to share the finished product when it's done! 🙂
You could use this idea for SO many things! Think parties, photo shots, weddings…the possibilities are endless!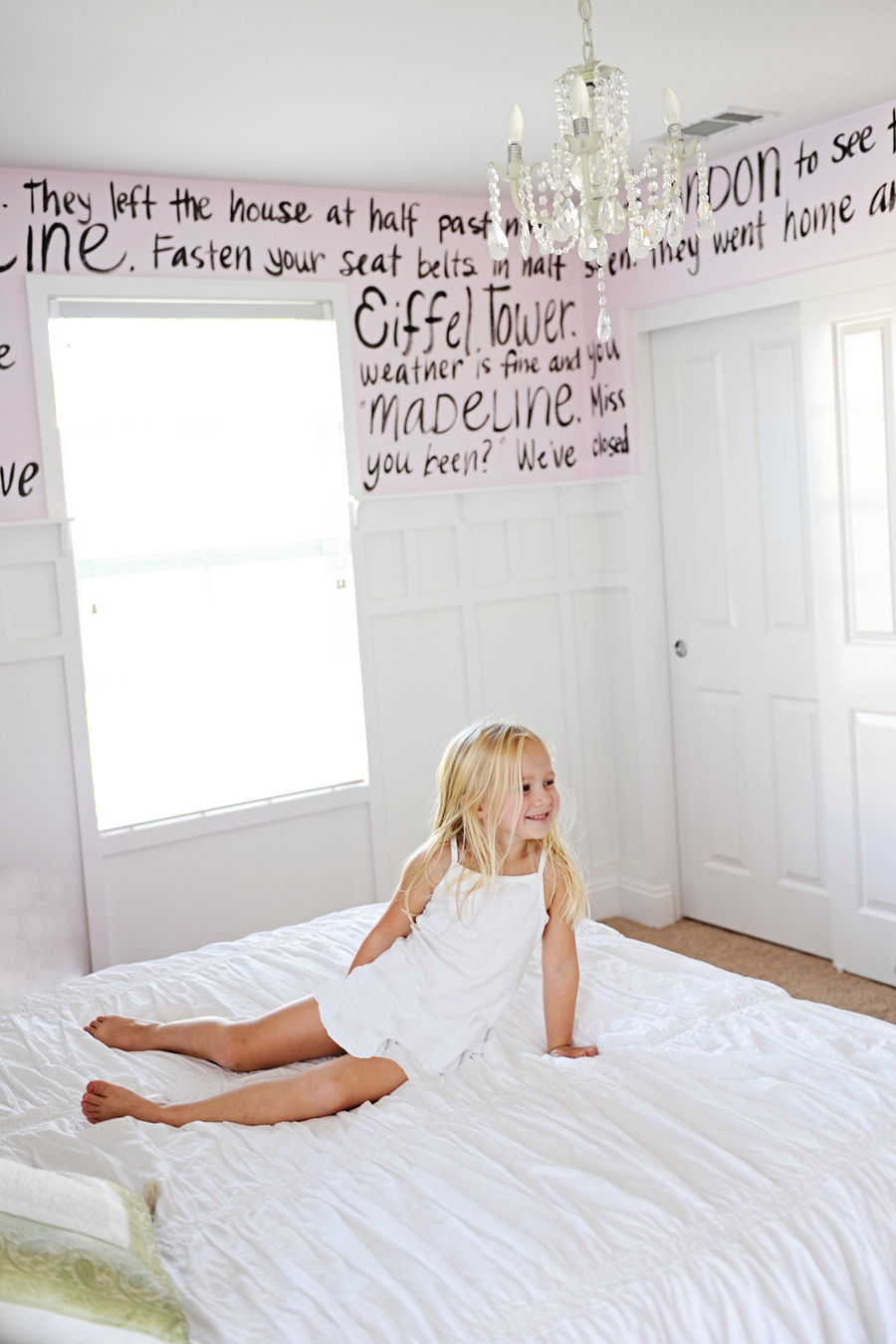 Hope you're feeling inspired!! Go paint something crazy in your house today!! 🙂
Happy Painting!
Tammy