I am always on the hunt for cute and easy DIY party food ideas, and these semi-homemade DIY Donut Holes on stick certainly fit that description.  Everything is cuter on a stick, and donut holes are no exception!   Andy's class was having a Valentine party at school past week, and I was assigned to bring treats, but I forgot!  About 10 minutes before I was supposed to leave it suddenly occurred to me that I was supposed to bring a snack.  After a minor panic attack, I realized that I had two packages of donut holes on had from a recent shoot, so I quickly put together this quick and easy treat. It was a totally last minute idea, but it was such a hit! This post contains some affiliate links for your convenience.
MATERIALS:
Donut holes
I always keep sucker sticks on hand both in a large size and a smaller size that is about 2 inches shorter.  Depending on how many donuts you want to put on your sticks (I thought two was plenty for these little kids, but three would be fun too) that will determine the size of sucker stick you want to use.  I used the longer sticks (about 8 inches) for two donuts, just so you have an idea of what size you want.  If you are only using one donut hole, I'm sure the 6 inch size would be sufficient.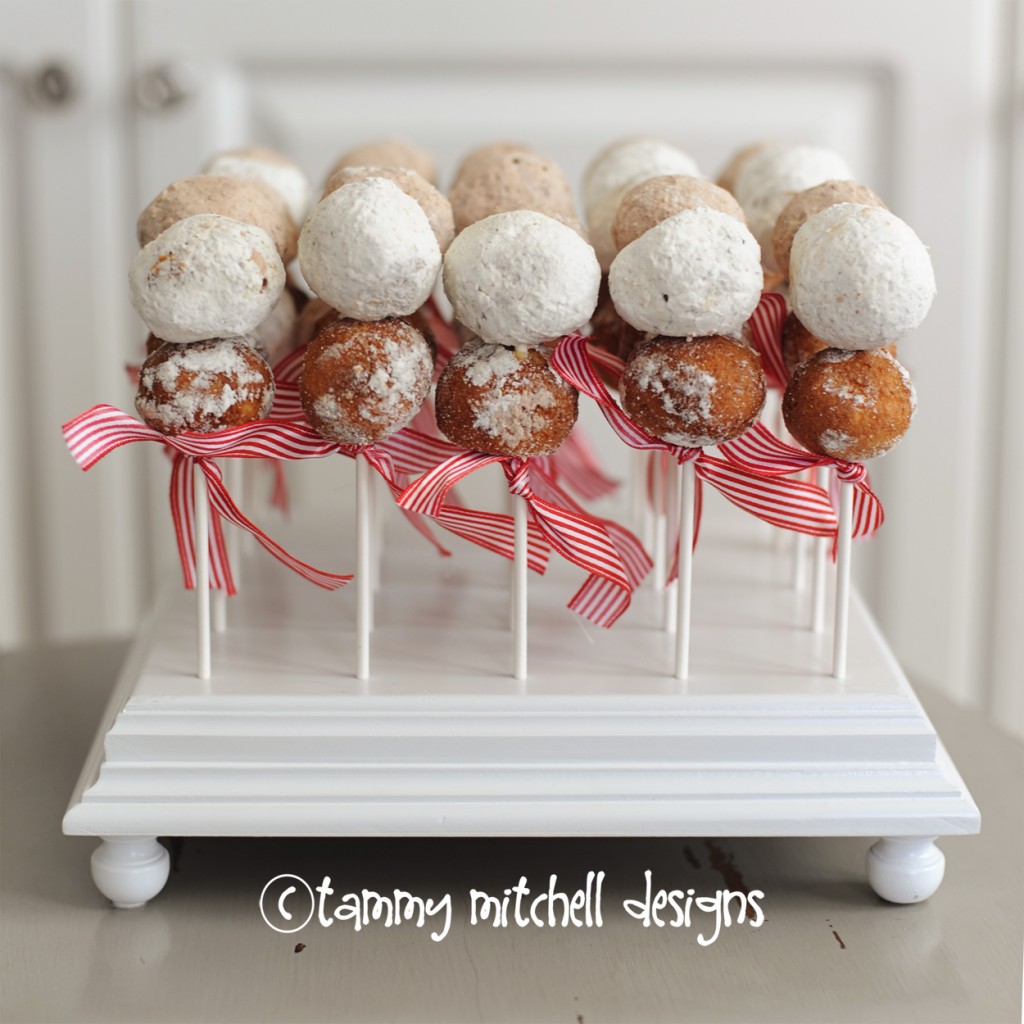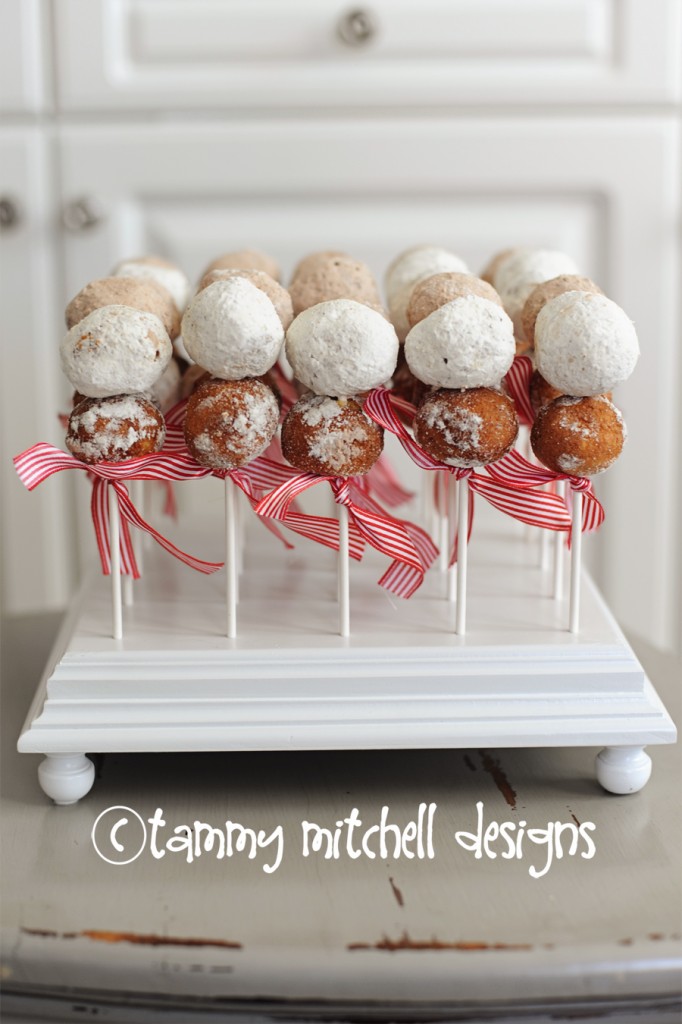 After I put the donuts on the sticks, I tied a ribbon under them.  The ribbon does more than just make them look cute, it serves a practical purpose too.  The knot in the ribbon stops the donuts from slipping further down the stick.
No kidding, I made 25 of these bad boys in about 10 minutes. That included finding all the supplies, cutting and tying the ribbon, and adding the donuts. (and taking the pictures! 😉  Everything! They were a total hit and would be a super fun addition to any party table.  I firmly believe that things don't have to be expensive OR complicated to be show stopping and fun. Most of things I do are simple and inexpensive. They just take a little bit of time. If you are willing to put in the time and effort, you can create something amazing! 🙂
You can find more of our easy party food ideas here.
Have a great day!
tammy