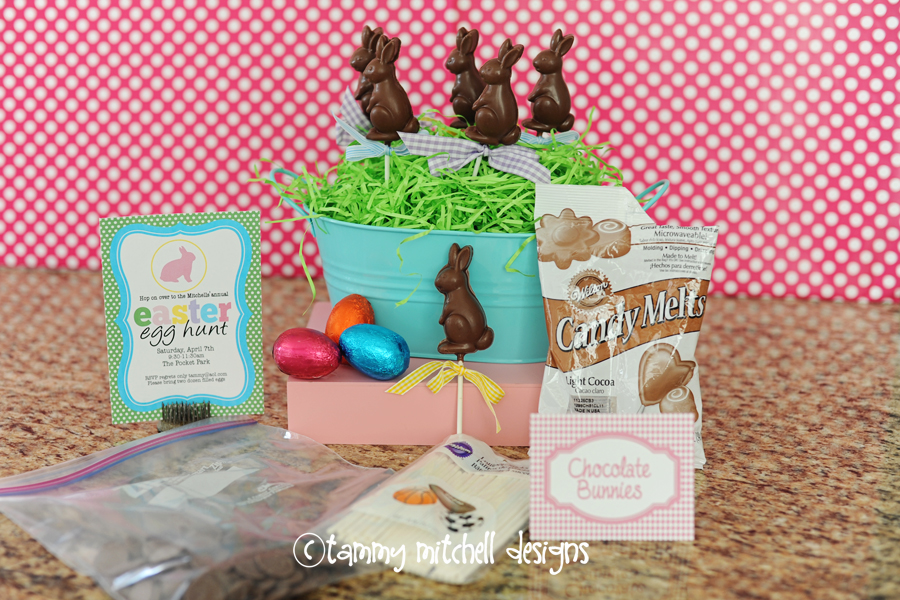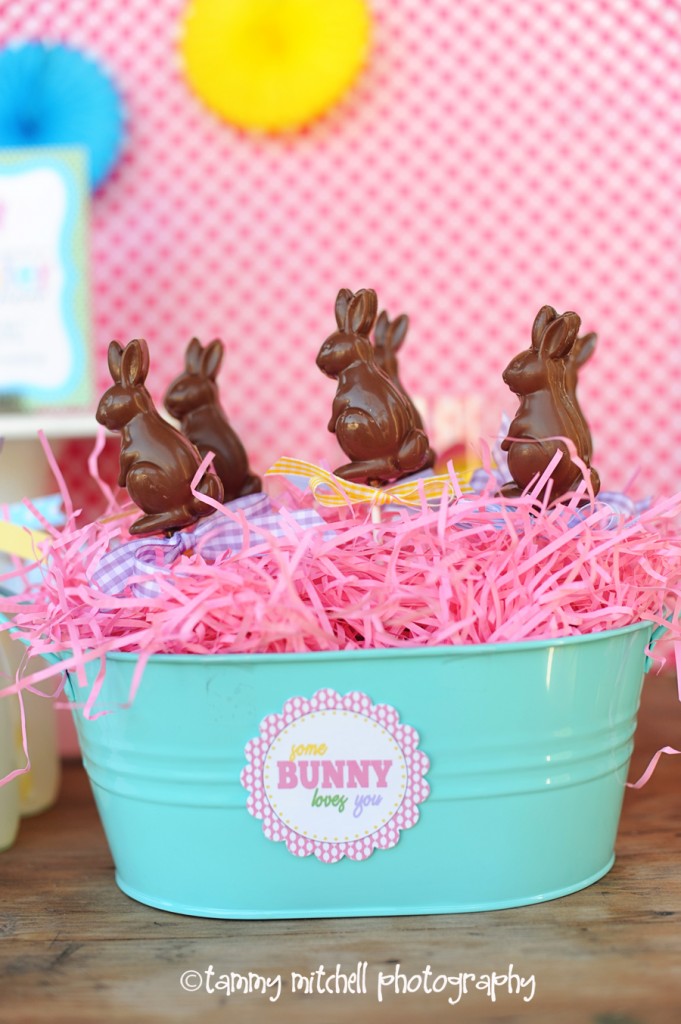 As a party planner I spend countless hours searching the internet for the perfect party or picture prop, party favor, creative decoration or party activity. Sometimes it is challenging to find exactly what I have dreamed up, and other times it is just WAY too expensive and out of my, or my client's budget. Most of the time it is a budgetary issue and that is where my ability to create it on my own comes in really handy! 🙂 I sincerely believe that with the willingness to put in the hours that is takes, help from great websites on the internet like pinterest or maybe even TMD ;), and a few coupons, you can make many of the things you are wishing you could find for your event all on your own!
I wanted to show you guys how to make some absolutely adorable handmade chocolate bunny pops for your Easter celebrations this spring! 🙂 It is just around the corner after all! 🙂 I will show you how in less than ten minutes you can create these adorabe Easter basket treats. Here are a couple of tips I forgot to mention in the video:
-the mold I have will make 5 pops at once. Fill all the spots before you get the air bubbles out to make your life even easier! 🙂
-If you have extra chocolate left in your piping bag, DON'T throw it away! You can save it and re-melt it for your next project!
Hope you enjoy!
Ok, so now it's time to dish…what would you like to learn? I would love to hear your preferences on what how-to's you would like to see on video. Leave a comment or drop me a note at tammy@pinkpeppermintprints.com
Have a great day!
tammy